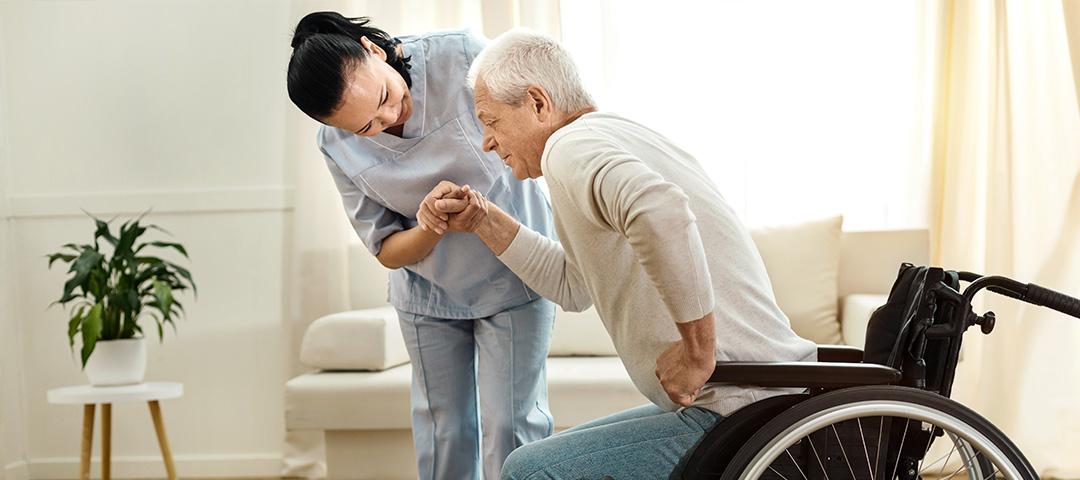 Care for Veterans Provided by Action Health Staffing
Action Health Staffing is especially proud to serve the large veteran community of eastern North Carolina. With large military installations such as Camp Lejeune, Fort Bragg, Cherry Point and Seymour Johnson, our state has one of the largest military populations in the country and we are honored to provide health care services to these brave veterans.
Veterans in eastern North Carolina
Post-service, many veterans settle in communities such as Wilson, Smithfield, Rocky Mount and Greenville, relocating from veteran bases or larger metropolitan areas. We always hope for the safe return of our soldiers, yet occasionally our veterans come home with special health needs as a result of their time in service.
Specialized veteran care services
Combat injuries and stresses can lead to some conditions that create unique challenges for veterans. While we do not provide skilled care such as wound care or physical therapies, Action Health does provide personal care assistance with bathing, dressing, and meal preparations. We serve this community with care for conditions that include:
Post-traumatic stress disorder (PTSD)

Spinal trauma

Traumatic brain injury

Loss of limbs

Burns

Chronic pain from past gunshot and puncture wounds

Other chronic pain

Depression and other mental health concerns
Home health care for veterans
We understand the discretion and privacy in serving our patients, especially veterans. Action Health Staffing is dedicated to helping injured or ill veterans maintain their dignity as they complete daily tasks and seek help from others.
Our home care workers provide services that include:
Bathing and hygiene

Cooking and meal preparation

Transportation to daily activities

Companionship (walks, conversation, games, etc.)

Cleaning

Shopping for food, toiletries and other necessities
If you believe you are in need of veteran health care assistance or aid with daily tasks, contact Action Health Staffing today.