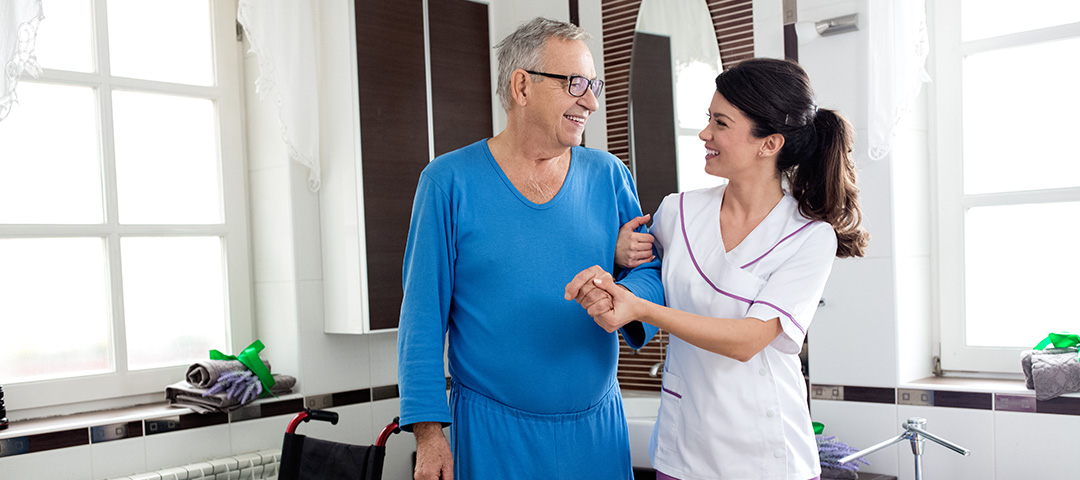 Long Term Care with Action Health Staffing
Health conditions like chronic illnesses, permanent disability, dementia, progressive deterioration and other diseases will eventually require professional long-term care. It can be hard for friends and family members to put the care of their loved one in someone else's hands, however Action Health Staffing has the expertise and compassion to provide these services.
We provide long-term care to eastern North Carolina residents in and around Wilson, Rocky Mount, Greenville and Smithfield and treat your loved one like a member of our extended family.
When does long-term care become necessary?
It's hard to come to terms with the fact that a loved one may need home care for the foreseeable future, yet a diagnosis of a chronic, progressive or debilitating condition makes this unavoidable. If one of these conditions has made day-to-day life unmanageable, you may want to consider long-term care.
What long-term care consists of
Action Health Staffing can provide a number of services for long-term care clients and help them perform daily chores that were once routine including:
Bathing and showering

Brushing teeth

Shaving

Cleaning the bathroom

Vacuuming

Preparing meals

Medication reminders

Shopping

Transportation

Maintaining a regular sleep schedule

And much more
In addition to chores, a long-term care worker can be a vital social asset to a client, giving companionship services that may include:
Taking walks

Having conversations

Watching television and movies

Playing board games and cards

Writing letters and keeping up with family

Reading books and newspapers aloud
Home care workers cannot perform medical services, but nurses are often assigned to assist with long-term medical care needs. If you or loved one is in need of long-term care, please contact Action Health Staffing to discuss our services.