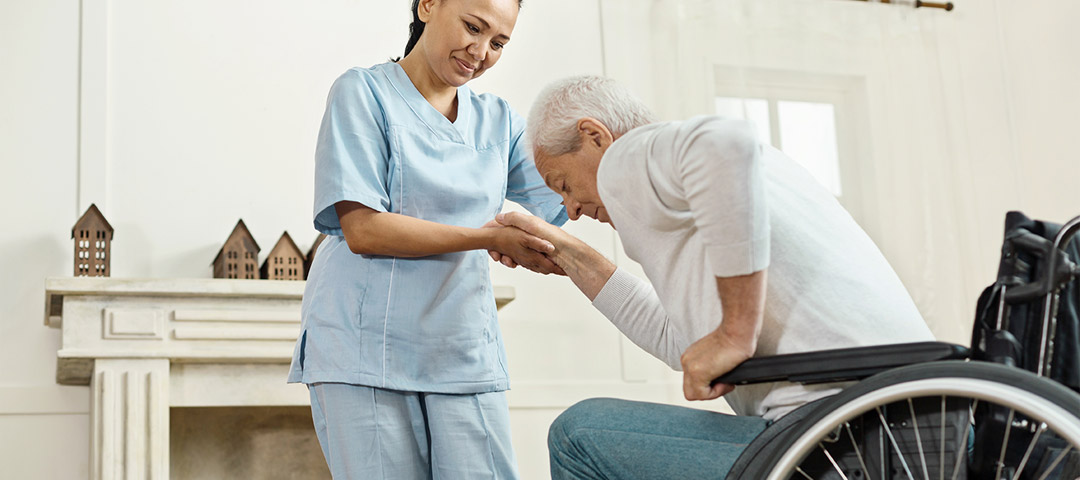 Transitional Care Provided by Action Health Staffing
The transition from a hospital stay back to a normal, everyday routine can be challenging. Action Health Staffing provides care that can make this transition more seamless for those attempting to get back to their day-to-day lifestyle. We offer transitional care services to eastern North Carolina residents around Wilson, Rocky Mount, Greenville and Smithfield to make this change easier on patients and their families.
What does transitional care include?
Those requiring transitional care have a wide variety of needs. Action Health Staffing can offer both medical care and home care assistance that includes:
RN care management

Pharmaceutical injection training

Bathing

Basic hygiene (brushing teeth, shaving, etc.)

Shopping

Transportation to activities and errands

Cleaning bathrooms and kitchens

Help organizing items

Vacuuming

Companionship (playing games, holding conversations, reading aloud, etc.)
Do you or a loved one need transitional care?
Upon returning from the hospital or another medical facility, it can be overwhelming for many families to determine how to proceed. This is especially true if the patient is now incapacitated in any significant way. Transitional services can ease the difficulty of a "new normal" or getting back to a previous way of life, making the process easier and lightening the burden. Action Health Staffing aims to ease the uncertainty for you and your loved ones.
If you live in eastern North Carolina and find yourself in this situation, do not hesitate to contact Action Health Staffing to inquire about how transitional services can help you.