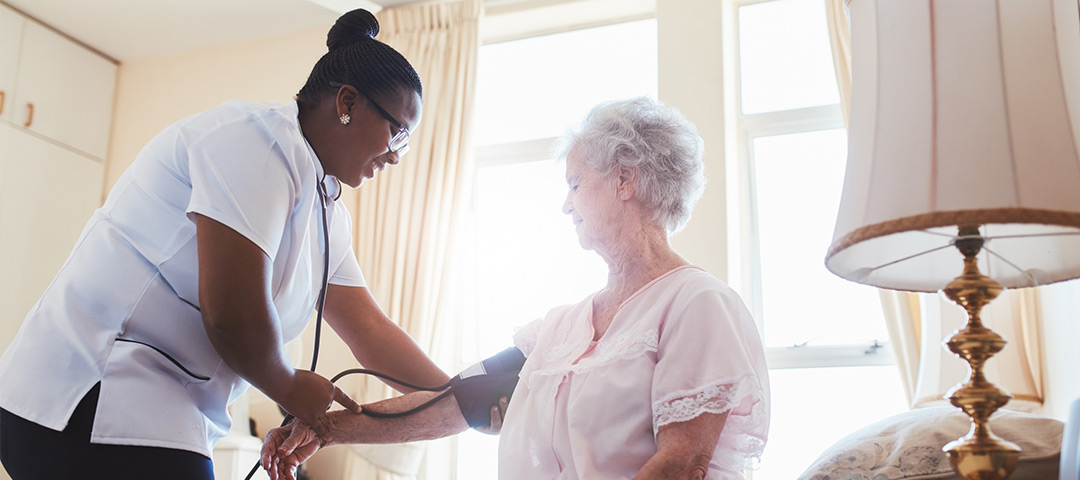 Action Health Staffing has evolved and grown since its founding in 1999, but what has not changed is our love for and dedication to improving overall health outcomes within eastern North Carolina communities. Our mission is realized through the professional assistance we provide both in staffing and home care services. Not only do we provide the region's health care providers with the best quality staff we can find, train and assign to them, we also provide the leading home care services in the area.
Clients are Family at Action Health Staffing
Action Health Staffing home care workers are compassionate and professional, caring for your loved one as if they were family. All of our clients are seen as extended members of our family and our vision is that everyone we serve feels those same sentiments. Action Health Staffing constantly demands more of ourselves than is required by industry standards. In addition to regulations, governing bodies, insurance and training, we ask much more from our staff to better fulfill our mission of improving regional health outcomes.
Action Health Staffing asks the best of ourselves and of every team member. We provide 24-hour, seven-day-a-week care to fill health service needs in our area and will continue to push ourselves to provide the highest level of care possible.